On the evening of November 17, 2014, a fashion feast in the apparel industry was held in full swing. Distin Kidny, the first brand of the ladies' wear, was invited to host the 2015 Summer New Product Launch Meeting in Shenzhen Dameisha Seaview Hotel , From Diskin Kay all over the country old and new customers, intended to franchisees, suppliers, department stores elite, media colleagues gathered in Shenzhen City, Shen Yongfang, president of the Association of clothing is the presence of the audience, and all the guests Common tasting only belongs to the fashion feast Diskin Kay women.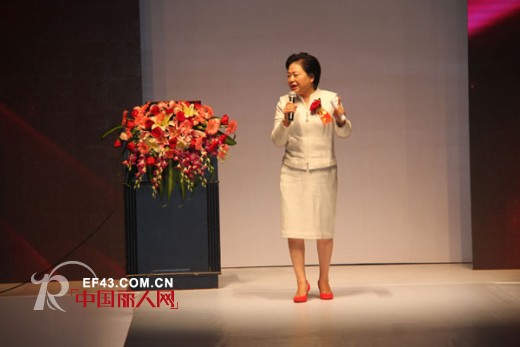 Shen Yongfang, President of Shenzhen Apparel Association delivered a speech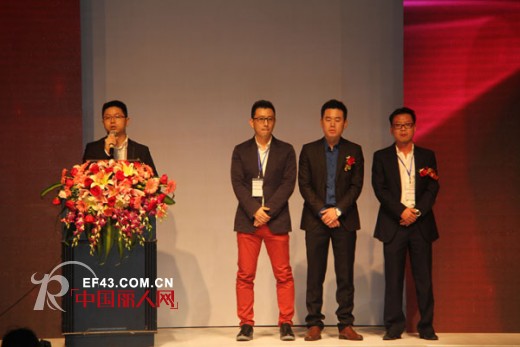 Deputy general manager of Disney Kay costumes Zhizhi Yinzhi speech
On the evening of the 17th, the launch of the Diskin Kay 2015 summer new product launch kicked off. Shen Yongfang, president of Shenzhen Apparel Association, delivered a speech on the development of the apparel industry in Shenzhen and the Diskin Kay ladies brand gave a very high affirmation, enthusiasm Filled with speech burst into applause on the scene. Subsequently, Vice President of Kaye Dress Co., Ltd. Yin Zhiping addressed a speech and introduced to the guests the key personnel of the Diskin Kay Management Team so that guests could see the strength of the elite talents of the company. In addition, Mr. Yin Zhiping addressed the conference New products made a simple exposition, and the presence of guests together looking forward to the Disney Kay Women's bright future!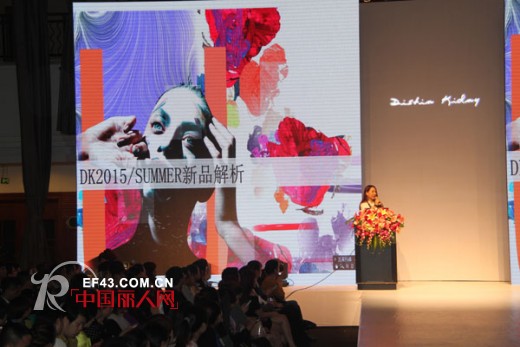 Diskin Kay designer explains
2015 Summer New Arrivals Next, the director of the DisKeY Kay dress designer boarded the stage to talk about the new 2015 Summer Dismantling by the Disney Kay Ladies. It is understood that the Diskin Kay women's spring and summer 2015 new product continuation of the brand's previous three themes series - modern, boutique, metropolitan, three series with a very different style for urban women to provide comprehensive products. In the color of milky white, diamond blue, hunting green as the main color, into the pop color patterns, hand-painted birds, ink elements, jungle art paintings, the exploration of Western oil painting and traditional Chinese ink elements of the perfect fusion, freehand writing a nation The essence of art, to create a piece of quality, make 2015 summer dress with program experts. Then designers will be the summer of 2015 the most IN dress a single product inventory, exquisite products to the guests feast for the eyes, more series 2015 product display with programs so that dealers on the 2015 summer product sales have a more clear direction and The goal, I believe, will also allow distributors to have greater confidence in the development of the 2015 Disney Kay.
Men's Classic Shirts,Men's Normal Shirts,Men's Dress Shirt,Long Sleeve Shirt
zhejiang tianjin import and export co.,ltd. , https://www.tianjintextile.com