In 2011, for many countries in the world, it can be regarded as "the first year of debt." The world's major economies, not the national debt, are the debts of the enterprises. European countries and the United States are too burdened with the national debt burden. In China, although there is no national debt crisis, small and medium-sized shoe companies have a heavy debt burden, and they have started to issue small and medium-sized shoe owners in the second half of the year. At this time, close to the year, with the arrival of a wave of repayment peaks, the "running tide" has a repeat trend. It is reported that relevant departments in Wenzhou have begun to map out 17 industries and respond urgently to the "running tide."

In Italy, business owners who own their own family business are down-to-earth and secure. In stark contrast to this, in our country, the state has a large state-owned commercial bank with strong reserves and market capitalization among the world's largest, but SMEs have a series of debt crises.

First, in Germany and Italy, home-based SMEs are mainly based on industry, that is, manufacturing. The economic model of Germany's traditional industry as the mainstay was once ridiculed because it appeared obsolete. However, in today's economic ups and downs of the financial industry in various countries up and down the ups and downs, Germany's machinery manufacturing, automotive, chemical, and electronic industries are shining like a jewel. The main players in these industries are medium-sized home companies. These companies are guided by the principle of "precision is not expensive," and are committed to innovation, advanced technology, and excellent manufacturing. They are well-known, many have won world championships, and export products have the largest share in the international market. Such champion companies in Germany have More than 1,500. Many of Italy's hand-made enterprises are family-owned enterprises, adhering to the purpose of handing down the arts. These companies have been striving to improve product quality, making the added value of products very high. Italian family shoe-making company Quintana Shoe Co., Ltd. manufactures a pair of shoes through multiple processes, the life of which can reach 20 years, and a pair of shoes can be sold for 25,000 to 30,000 euros. It is this quest for high-quality manufacturing that makes small and medium-sized companies in Germany and Italy long-term invincible.

Second, German-Italian SMEs do not blindly pursue the listing market, but also try to reduce their liabilities or not. Most of the small and medium-sized enterprises in Germany are not listed, so they are not constrained by the financial market and their business direction is very flexible. There are not many listed SMEs in Italy, and the debt ratio is relatively low. They are more willing to control the equity of the company by the family, and are unwilling to be controlled by others because of the control of others or the burden of debt. Both German and Italian SMEs value whether the company's mastery of ownership is firmly in their hands, so they are not easily borrowed or listed, and thus they are not easily constrained by fluctuations in the financial markets. Even if the pace of development is slower and the scale is smaller, the road to development is stable.

Third, the small and medium-sized enterprises in Germany and Italy attach importance to the inheritance of traditional craftsmanship and also pay attention to the development and innovation of new technology. At the same time, they attach great importance to the cultivation of talents. Italian traditional family businesses attach great importance to the cultivation of the next generation, in order to facilitate the traditional family craftsmanship from generation to generation. Some of the more modern companies focus on R&D. For example, Prima Industrial Group, which is engaged in the production of the electronic machinery industry, has been adhering to a constant rule for many years, and takes out 6% of its operating income each year for research and development. German SMEs also invest a lot of human and material resources in technology research and development. In the most prosperous Baden-Württemberg in Germany, the biggest hobby for locals is to invent. At the same time, the parallel "dual-track" education system of German universities and technical schools has also provided a continuous stream of talents consisting of engineers, R&D personnel and skilled workers for German SMEs.

Fourth, the small and medium-sized companies in Germany and Italy love and value the company's honor and reputation. This is reflected not only in the perseverance of product quality, but also in the steady development of overseas operations. Germany and Italy have many SMEs that are developing overseas, including export trade and cross-border investment. However, they seldom complain about the quality of their exports or reduce their management standards when setting up factories overseas. Therefore, many well-known small and medium-sized enterprises are both multinational and long-established. This subverts the idea that multinational corporations that people are used to must be big corporations and the 500 or 100-year-old stores, indicating that corporations are not necessarily doing great if they are doing well.


find those Natural Crystal stone , with beautiful color and gold side . very popular at now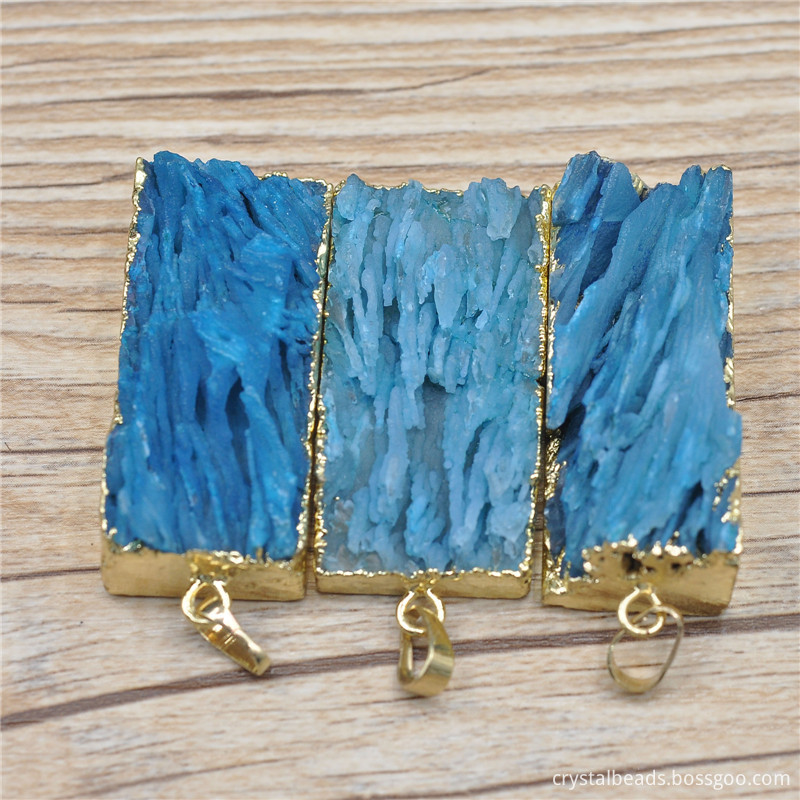 Natural Stone,Natural Crystal,Crystal Stone,New Style Natural Stone
XiongYue Crystal Manufactory , http://www.chinacrystalbead.com