AIMISUO Yi Misuo women's brand with simple and pure, elegant and distinctive style attracted many fashion, confident lady eyes, she had aged between 20 to 40 years old, has a unique understanding of life, superior quality, like Wearing casual, the pursuit of elegance and fashion , reflecting the confidence and simplicity of life.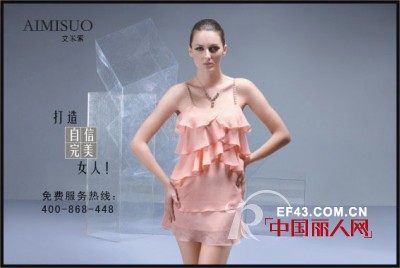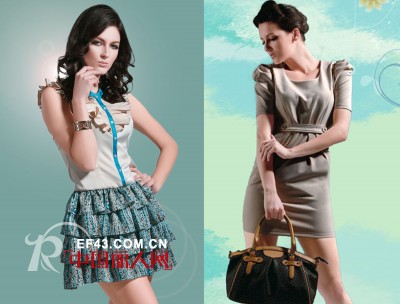 AIMISUO Yi Misuo women's brand to meet her release their self-expression elegant personalized fashion pursuit. AIMISUO Amyiso is working to create a colorful and elegant selection of dress for these vibrant young people . With clothing to show elegant, calm , confident, simple is AIMISUO Amy Su 's most sought after fashion fashion .
AIMISUO Amiso Women create the perfect woman, enjoy elegant life!
Target consumer groups: 20-40 -year-old fashion white-collar workers, urban new women, the pursuit of quality, intelligent, elegant intellectual woman.
Spring and summer price range: 169 yuan -699 yuan autumn and winter price range: 269 yuan -1999 yuan
Free service hotline: 4000-868-448
Address: China Humen Town, Dongguan first industrial zone A10 Building
Tel:
Fax:
Website: WWW.AIMISUO.COM
Birthday Party Supplies

Find complete birthday Party Supplies for all ages, including kids birthday themes, 30th, 40th, and 50th birthday themes, and more.

You'll find everything you need for the best birthday ever including decorations, birthday cakes topper, goody bags and birthday balloons. Save more money on birthday party.

Visit our online store, you will get it at great low price.

We also provide exclusive design for all customer, if you are interested in it , please feel free to contact us.
Birthday Party Supplies
Birthday Party Supplies,Birthday Party Themes,Birthday Decoration Items,Birthday Party Packages
Shangyi Home Products Co., Ltd. , http://www.shangyi-group.com