A brand from the French fashion urban style of women , with its unique classic noble and liberalism both contradictory and blending fashion style, reflects the pursuit of fashion, quality of modern urban women's new fashion, elegant feeling; designer team by Self-designed concept of dress, to explore the modern city of women respected, recognized the shared culture and value show itself as yourself, showing the elegant, natural, aesthetic style.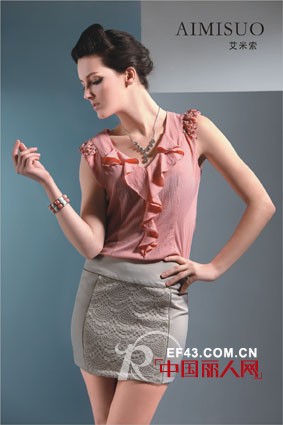 "Fashion elegant" When people's preference for fashion personality as a trend, "AIMISUO A Misso " designer team no longer pursue the tide of the trend, dating back to real life, low-key fashion requires a simple and pragmatic philosophy , Remove the complex surface modification to highlight the structure of the garment shape, with a strong profile in the "less" and "more" to find a balance between the low-key clever use of the overall apparel, luxury inadvertently infiltrated into every detail , With unique taste and creative ideas, cast a distinctive style of self.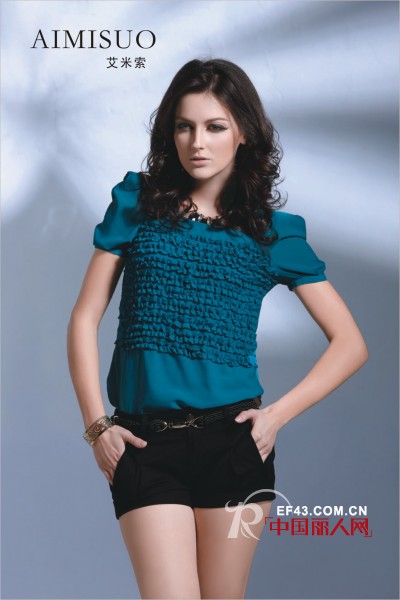 "AIMISUO A Misso" wear the way the rich and mix and match freely, respect for nature, the main psychological layer of 20-40-year-old urban leisure, fashion, elegant women. Fabric with silk, cotton, wool-based natural fibers to European idle, elegant, natural style for the design theme, the style is based on a single product is reasonable, strong wear, with a rich way of seeing, the pursuit of color on the steady and elegant environmental protection Gray as the basic color, together with the trend of popular highlights as embellishment. The overall design is based on nature, rich in design details, inspired by the arts, nature and life, with exquisite details of the processing and exquisite version, shaping the modern knowledge of women calm, elegant urban image.
More women's clothing information please check:
Target consumer groups: 20-40-year-old fashion white-collar workers, urban new women, the pursuit of quality, intelligent, elegant intellectual woman.
Spring and summer price range: 169 yuan -699 yuan autumn and winter price range: 269 yuan -1999 yuan free service hotline:
Address: China Humen Town, Dongguan first industrial zone A10 Building Tel:
Fax:
Website: WWW.AIMISUO.COM
1.Touchscreen material at the tips of the thumbs, index fingers and middle fingers lets them operate touch screens without having to remove their gloves
2.Hard-face fleece provides a snug fit, water repellency, wind resistance and breathability.
3. Supportive Neoprene cuff adds wrist support.
Fleece Gloves,Polar Fleece Gloves,Windproof Fleece Gloves,Winter Fleece Gloves
Shijiazhuang Hongmeida Co., Ltd. , https://www.hmd-gloves.com